Specialty: Plastic Surgeon
Plastic Surgeon graduated from the Plastic Surgery Service of Prof. Dr. Oswaldo de Castro in São Paulo-SP, from March 2018 to February 2021. Member of the Brazilian Society of Plastic Surgery. General Surgeon graduated from the Santa Casa de Misericórdia do Pará Foundation, in Belém-PA from March 2012 to February 2014. Physician graduated from the Federal University of Pará on August 18, 2010 (studying from August 2004 to August 2010).
Procedures: HD lipo, cable contour, lipoabdominoplasty, tummy tuck, mini tummy tuck, Augmentation Mammoplasty, Reduction Mammoplasty, mastopexy, blepharoplasty and otoplasty.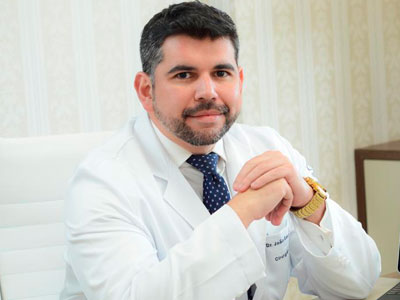 Start now. Make the dream of undergoing your surgery in safe conditions come true with the support of our team and the assistance of our specialized professionals in medical tourism.
With Medical Travel Brazil, your trip will be a unique experience towards a new life!